Over the last few weeks, students in 6th grade have been working with a dialogue and adding to it as we learn new sentence structures. They began by learning about how to greet someone in Spanish and how to say goodbye; paying attention to whether these interactions were formal and informal. They are now turning these dialogues into their final term projects and adding an exchange of how are you's and conjugated verbs.
In these conversations that students are writing, they have two characters, one formal and one informal. They will use their evolving dialogue structure to demonstrate their ability to address people formally and informally and show their progression of conjugating regular, -ar verbs. Students will also show their knowledge of using different adjectives to describe how they are.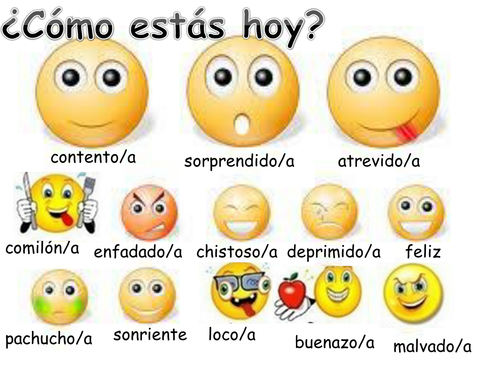 After completing these projects, students will have a firm grasp how to have a simple conversation with new people in Spanish and be able to express how they are feeling and talking about what they and other people in their lives do. I can't wait to see what they come up with!